Inaugural Rather Prize Won by Austin Teacher for Idea to Improve Texas Education
Courtesy of KVUE News
An East Austin educator has been awarded the inaugural Rather Prize, which is meant to honor a Texas student, teacher or administrator with the best idea to improve Texas education.
Dr. Sanford Jeames is the coordinator of the health science program at Eastside Memorial High School, and he's determined to help his students take the first steps to success.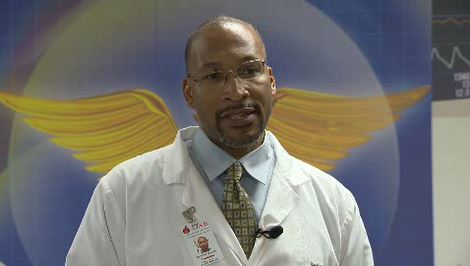 "What we try to do is provide our students with an opportunity to do more than just go to class," he said. "Students in our program can leave with five professional certifications."
Now he has a new tool to help them succeed.
Click here for the entire story...
Did you like what you read here? Order your FREE copy of Austin Relocation Guide!
Edit Module
Show Tags
Related Content
Hutto, Texas is growing just outside of Austin with large companies such as the Perfect Game choosing it as their new headquarter location.
The Austin-Round Rock MSA population is on the increase, according to recent U.S. Census Bureau reports. Find out where Austin ranks.
More technology jobs for the Austin, Texas area as ZoHo selects ATX as their new headquarter city.